Answered By: Amanda Peach

Last Updated:

Dec 17, 2014

Views:

111
Occassionally this happens when too many people have opened windows to search BANC at the same time.
When BANC does not work, you instead can search for your item via WorldCat, which is an online catalog of multiple libraries from around the globe, of which Berea's Hutchins Library is one. WorldCat is accessible via our Electronic A-Z list, linked to below.
Results from a WorldCat search will look like this: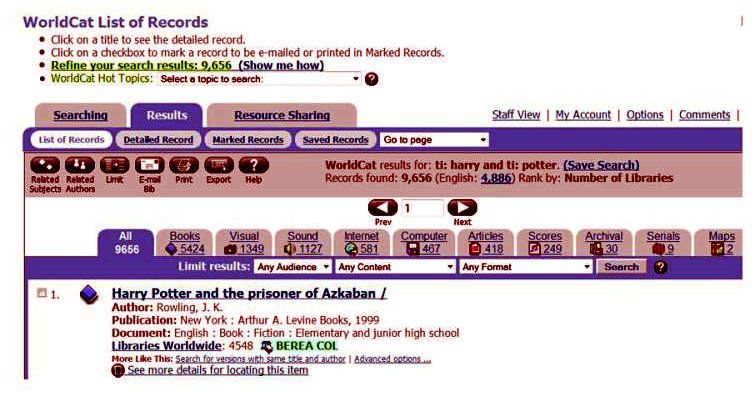 Items owned by Hutchins will say "Berea Col", which will be highlighted in light blue, next to the number of Libraries Worldwide that own the item, as shown above. If you then click on the "Libraries Worldwide" link, you will be given a chance to search for the item at Berea and obtain its call number. It is not the most direct route, but it will work in a pinch.
Links & Files